According to the New York Times, for years pharmaceutical companies have courted medical schools, professors, residents and students with free meals, trips and gifts. Reportedly, these expenditures range in the billions of dollars, far exceeding their expenditures on research and consumer marketing.
They also provide talking points and slide shows for physicians' speeches on pharmaceuticals or medical devices for which the physcian may be paid a substantial fee. Doctors have even published articles which were actually authored by an employee of the pharmaceutical company, which is known as "ghost writing."
Do these gifts, speeches and ghost writing create a conflict of interest for the medical schools and physicians? The Association of American Medical Colleges (AAMC) thinks that they do. In a report by the AAMC Task Force on Industry Funding of Medical Eduation, it recognizes that there has been an ever-increasing reliance on the health industy for its funding. It states that –
"This reliance raises concerns because such support, including gifts, can influence the objectivity and integrity of academic teaching, learning and practice, thereby, calling into question the commitment of academia and industry together to promote the public's interest by fostering the most cost-effective, evidence-based medical care possible."
I find it interesting that whenever the significant increases in the health costs in this country, particularly prescription medications, are discussed, the pharmaceutical companies usually bring up the huge costs of research as the main reason for the increases. Nowhere have I ever heard them say that they spend more on wooing the medical schools and physicians than they do on research.
This report by the AAMC recommends that medical schools implement strict conflict of interest rules for their faculty, staff and students to eliminate this undue influence. Of course, while the schools are not necessarily required to heed this advice, it is concluded that many of them probably will. Let's hope that independent physicians follow their lead. As reported by the president of the Institute on Medicine, Dr. David Rothman at Columbia University, "We're hoping the example set by academic colleges will be contagious."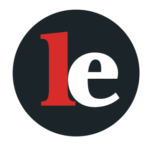 The Legal Examiner and our Affiliate Network strive to be the place you look to for news, context, and more, wherever your life intersects with the law.