The makers of the drug Raptiva announced a volutary, phased in recall of the drug. The safety of the drug (which is used to treat psoriasis) has been called into question for years because it is linked to a rare, but sometimes fatal, neurological disorder. Just last month, Genentech, the maker of the drug had changed the FDA label to show an increased risk of the neurological disease, progressive multifocal leukoencephalopathy (PML).
In a statement, the makers of the drug said:
"Our decision to remove Raptiva from the market reflects Genentech's commitment to patient safety," Hal Barron, Genentech's senior vice president, development, and chief medical officer, said in a statement. "Although we believe that many psoriasis patients are benefiting from Raptiva, the balance between benefit and risk in the psoriasis population for which Raptiva was approved has significantly changed."
Hopefully, next time the commitment to patient safety includes putting a safe drug out in the marketplace. I understand that people will say that the drug's benefit outweighed the cost. However, I am one person who believes that no price can be put on a human life. In fact, this nation has also had that belief. For example, yearly we scrap shuttle launches at the cost of millions of dollars because of the chance of death. Likewise, only 2,000 people nationwide were taking Raptiva, according to the manufacterer's own numbers so the fact that there have been multiple deaths and others affected is stunning.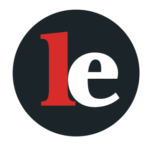 The Legal Examiner and our Affiliate Network strive to be the place you look to for news, context, and more, wherever your life intersects with the law.