Propofol , distributed by Astra Zenica, is used for general anesthesia during surgery, sedation, and reduction of intracranial pressure in head injury patients. Propofol administration has been associated with the development of propofol-infusion syndrome in pediatric and adult patients. The syndrome consists of myocardial failure, metabolic acidosis, rhabdomyolysis, and hyperkalemia developing on day 4 or 5 of high-dose propofol therapy.
Propofol is used for induction and maintenance of anesthesia. Because it allows easy arousability and recovery shortly after the infusion stops, it is also used in intensive care units, emergency rooms and other areas during minor procedures, intubation and artificial ventilation. Although general anesthesia is the only approved pediatric use for the drug, its attractive characteristics have led to its use in children in intensive and emergency care settings. The FDA became concerned after reviewing data from a randomized, controlled clinical trial of the safety and effectiveness of propofol vs. standard sedative agents in pediatric ICUs. About 10% of children who received propofol died, compared with only 4% of children receiving standard sedating agents.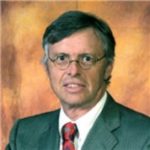 Admitted to both the California State Bar and the Florida State Bar, Joseph Saunders has also practiced in the United States District Court and the United States Court of Appeals. His philosophy is to provide aggressive, quality representation and seek fair compensation for individuals and their families who have suffered injury or death at the hands of insurance companies, large corporations, medical providers or governmental entities.