Check out fellow Injury Board blogger Kerry Jardine's post on pharmacy mistakes.
When you get a prescription filled at your drug store, make sure the pharmacist has filled it correctly. The consequences of taking the wrong prescription can be dire or fatal depending upon the severity of the mistake. Unfortunately, such mistakes are more common than you'd like to think.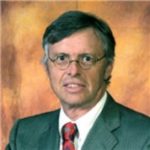 Admitted to both the California State Bar and the Florida State Bar, Joseph Saunders has also practiced in the United States District Court and the United States Court of Appeals. His philosophy is to provide aggressive, quality representation and seek fair compensation for individuals and their families who have suffered injury or death at the hands of insurance companies, large corporations, medical providers or governmental entities.