Women who use the Ortho Evra birth-control patch face twice the risk of developing blood clots as those who take the Pill, the patch's manufacturer said late Thursday, citing recent company-funded research.
The finding comes from one of two studies comparing the patch and Pill, said Ortho Women's Health & Urology, maker of the once-a-week patch, based in Raritan, N.J.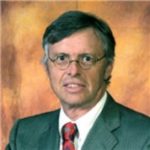 Admitted to both the California State Bar and the Florida State Bar, Joseph Saunders has also practiced in the United States District Court and the United States Court of Appeals. His philosophy is to provide aggressive, quality representation and seek fair compensation for individuals and their families who have suffered injury or death at the hands of insurance companies, large corporations, medical providers or governmental entities.