The New England Journal of Medicine posted an "expression of concern" that three heart attacks among patients who used Vioxx were left out of the date in a crucial Vioxx study called Vigor, making Vioxx appear safer than it actually was. In a statement released December 8, 2005 the New England Journal of Medicine said it became of the problem when plaintiffs' attorneys subpoenaed a Journal Editor regarding the Vigor publication. Gregory D. Curfman, executive editor of the Journal was deposed on November 21, 2005. According to the New England Journal of Medicine Statement, the Journal learned that "relevant data on cardiovascular outcomes had been deleted from the Vigor manuscript prior to its submission to the Journal and that the authors had withheld data on other relevant cardiovascular outcomes. For the full stament from the New England Journal of Medicine go to:
http://online.wsj.com/public/resources/documents/
nejm_vigorconcern12082005.pdf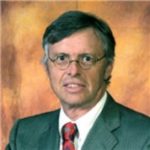 Admitted to both the California State Bar and the Florida State Bar, Joseph Saunders has also practiced in the United States District Court and the United States Court of Appeals. His philosophy is to provide aggressive, quality representation and seek fair compensation for individuals and their families who have suffered injury or death at the hands of insurance companies, large corporations, medical providers or governmental entities.