According to a study published this week in the New England Journal of Medicine, several major pharmaceuticals are withholding important details about clinical drug trials, despite urging from federal regulators and medical journal editors. The New England Journal of Medicine specifically cites Merck & Co., Pfizer, and Glaxo Smith Kline PLC as obscuring basic information in reporting on trials of drugs to treat serious or life-threatening diseases. Some of the drugs involved are already on the market.
For years, some drug companies kept secret the results of studies that reflected badly on their porducts and published only positive results. Critics say this helped mask safety problems. As the pharmaceutical companies continue to garner huge profits, it's time for the federal government to provide proper oversight of these huge profit machines.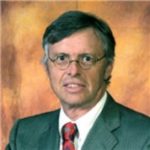 Admitted to both the California State Bar and the Florida State Bar, Joseph Saunders has also practiced in the United States District Court and the United States Court of Appeals. His philosophy is to provide aggressive, quality representation and seek fair compensation for individuals and their families who have suffered injury or death at the hands of insurance companies, large corporations, medical providers or governmental entities.