According to the latest CDC data, the link between ReNu with Moisture Loc and the rare but dangerous fusarium keratitis fungus continues to grow sharply. The link between another ReNu product, ReNu Moisture Plus, grew, but more modestly. Of the 98 confirmed Fusarium keratitis cases for which the CDC has complete data, 93 people wore contact lenses and 59 used MoistureLoc, an increase of 27 cases from a week ago. Bausch has pulled MoistureLoc from circulation amid concerns about the high rate of infection links.
Those using MultiPlus, a market leader that remains on retailers' shelves, has increased by four to 19, the CDC said.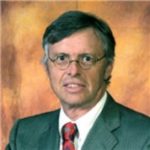 Admitted to both the California State Bar and the Florida State Bar, Joseph Saunders has also practiced in the United States District Court and the United States Court of Appeals. His philosophy is to provide aggressive, quality representation and seek fair compensation for individuals and their families who have suffered injury or death at the hands of insurance companies, large corporations, medical providers or governmental entities.