US Senate Finance Committee Chairman Charles Grassley (R-IA) has called on the maker of Ketek, Sanofi-Aventis, to produce its investigator as part of a probe of the company's handling of the antibiotic. The letter released last night by Mr. Grassley, an Iowa Republican, is the second one he has sent to the FDA about the drug, which is made by Sanofi-Aventis SA. He told the agency he wants to interview a special agent in its criminal-investigations division, whose name was redacted from the letter.
An FDA spokeswoman said the agency is "fully committed to responding to Senator Grassley's questions in a timely and transparent manner."
The agent investigated a researcher who worked on a major study of Ketek and later pleaded guilty to fraud related to the data she submitted for the trial, the letter said. There have been reports of liver damage in patients who took Ketek, which the FDA has said it is assessing.
Ketek was approved by the FDA in 2004, despite the agency's concerns about fraud and other problems in the study. Agency officials have said they were reassured by Ketek's history of use overseas. Mr. Grassley's letter also questioned why the agency still refers to the study in safety information posted on its Web site. In a statement, Mr. Grassley said the FDA "has an obligation to be forthcoming and open about its actions."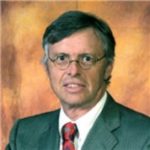 Admitted to both the California State Bar and the Florida State Bar, Joseph Saunders has also practiced in the United States District Court and the United States Court of Appeals. His philosophy is to provide aggressive, quality representation and seek fair compensation for individuals and their families who have suffered injury or death at the hands of insurance companies, large corporations, medical providers or governmental entities.