While physicians say they're rare, Fosamax users can be susceptible to "dead jaw" disease or commonly known as jaw rot. Fosamax, an osteoporosis drug belonging to the bisphosphonate family, can lead to "dead jaw" syndrome — a painful condition that causes ulcers, tooth loss and exposed bone.
But while cancer patients appear more at risk, Dr. Bruce Pihlstrom of the National Institutes of Health said some patients taking standard oral doses of bisphosphonates for osteoporosis also developed the condition — technically called "osteonecrosis," a word that literally means "dead bone."
"Patients need to be aware of the risk," said Pihlstrom, a clinical research director specializing in dental and cranial-facial work. "If I was taking these drugs, I would make sure I had the best dental health care I could get."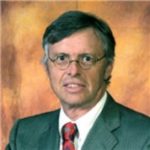 Admitted to both the California State Bar and the Florida State Bar, Joseph Saunders has also practiced in the United States District Court and the United States Court of Appeals. His philosophy is to provide aggressive, quality representation and seek fair compensation for individuals and their families who have suffered injury or death at the hands of insurance companies, large corporations, medical providers or governmental entities.