The FDA will put a new warning on the Ortho Evra birth control patch in order to warn consumers and healthcare professionals that users may be at a much greater risk of blood clots when using the patch.
Dr. Daniel Shames, director of the FDA's division of reproductive and urologic drug products, says updated labeling has been approved for the product to warn healthcare providers and patients that women who use it are exposed to to higher levels of estrogen than most birth control pills.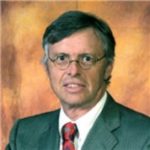 Admitted to both the California State Bar and the Florida State Bar, Joseph Saunders has also practiced in the United States District Court and the United States Court of Appeals. His philosophy is to provide aggressive, quality representation and seek fair compensation for individuals and their families who have suffered injury or death at the hands of insurance companies, large corporations, medical providers or governmental entities.