In a surprise move, a Food and Drug Administration advisory committee voted to recommend that stimulant drugs widely prescribed for attention-deficit hyperactivity disorder carry strong "black box" warnings about potential cardiovascular risks.
The warning proposed by a member of the committee would say that the drugs have been associated with increases in blood pressure and heart rate, which potentially can result in increased risk of heart attack, stroke or sudden death. The data showing such dangers were limited, and the rate of serious problems appeared low.
A black-box warning is the most stringent the FDA can apply to a drug and sends a clear signal to doctors that they should think hard before prescribing a medicine. That in turn can depress sales of the drugs, as recently happened when such warnings were added to common antidepressants after they were associated with increased risk of suicide in children.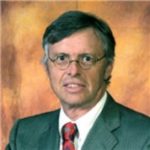 Admitted to both the California State Bar and the Florida State Bar, Joseph Saunders has also practiced in the United States District Court and the United States Court of Appeals. His philosophy is to provide aggressive, quality representation and seek fair compensation for individuals and their families who have suffered injury or death at the hands of insurance companies, large corporations, medical providers or governmental entities.