Merck could have immediately warned Vioxx patients that the drug might cause an increased risk of heart attacks rather than waiting two years before issuing a warning, according to a former FDA official.
Richard Kapit said there was plenty of time to alert the public before Richard "Dickie" Irvin began taking Vioxx, which his widow claims caused his fatal heart attack after a month on the drug in 2001.
Merck says it alerted the FDA in 2000 that a study showed heart attacks occurred five times as often in patients taking Vioxx as those on another drug, called naproxen. The agency didn't approve the label change until April 2002.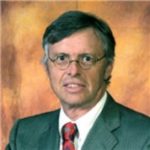 Admitted to both the California State Bar and the Florida State Bar, Joseph Saunders has also practiced in the United States District Court and the United States Court of Appeals. His philosophy is to provide aggressive, quality representation and seek fair compensation for individuals and their families who have suffered injury or death at the hands of insurance companies, large corporations, medical providers or governmental entities.