Tussionex Pennkinetic Extended-Release Suspension is an often prescribed childrens cough suppressant that contains hydrocodone and the extened release antihistamine chlorpheniramine. The Food and Drug Administration has issued this warning because the medication is improperly being used on patients younger than 6 years old, and is being prescribed and administered more frequently than the allowed dosage.
Administering the dosage more frequently than approved, prescibing to children under the age of 6 or improper measuring of the medicine can lead to death or life-threatening breathing problems. The FDA has issued the following recommendations:
Do not give to children less than 6 years old. FDA has received reports of death due to respiratory depression with use of Tussionex in patients less than 6 years old.
Healthcare professionals should not prescribe and patients should not take Tussionex more often than every 12 hours. Taking this cough medicine more often than every 12 hours may result in a narcotic overdose. Too much hydrocodone can cause life-threatening breathing problems and death. If the cough is not controlled when taking Tussionex every 12 hours, talk to your doctor before taking more.
Healthcare professionals who prescribe and patients who use Tussionex should be aware of the signs of hydrocodone overdose including the following: trouble breathing; slow or shallow breathing; slow heartbeat; severe sleepiness; cold, clammy skin; trouble walking or talking; or feeling faint, dizzy, or confused. If these signs occur, patients, parents, or caregivers should get medical attention right away.
Patients and parents should use a device designed to accurately measure Tussionex. Household teaspoons or tablespoons vary in size and can result in giving too much of the medicine. Use a syringe or spoon specifically designed to measure liquid medicine.
The FDA also indicated that overdoses with life-threatening breathing conditions have been seen in children older than 6, adolescents and young adults. The dosage and frequency should be followed exactly as prescribed to avoid any of these danderous side effects.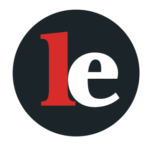 The Legal Examiner and our Affiliate Network strive to be the place you look to for news, context, and more, wherever your life intersects with the law.