The FDA is reporting that certain drugs used to treat tremors associated with Parkinson's disease actually increase the risk of pathological gambling. The latest results are consistent with earlier observations and add to evidence that Parkinson's drugs may lead to impulsive behavior as they make up for depleted dopamine, a brain chemical whose deficiency marks the disease. The researchers found no reports of gambling problems for patients taking antipsychotic drugs, which inhibit dopamine.
A Boehringer Ingelheim spokesman said the company is working with Parkinson's disease experts "to investigate the relationship, if any" between Parkinson's drug therapy and compulsive behavior.
An article published last September in the Archives of Neurology by Mayo Clinic doctors described 11 Parkinson's patients who developed pathological gambling after being treated with drugs for Parkinson's disease.
Dr. Doraiswamy said the gambling problem remains "a rare risk" and that people who need the medicines shouldn't be afraid to take them. Citing earlier research, Dr. Doraiswamy estimated pathological gambling may affect about 1.5% of patients taking pramipexole. He suggested that family members of patients taking that drug and other Parkinson's medicines be vigilant for impulsive behavior that could lead to trouble.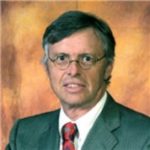 Admitted to both the California State Bar and the Florida State Bar, Joseph Saunders has also practiced in the United States District Court and the United States Court of Appeals. His philosophy is to provide aggressive, quality representation and seek fair compensation for individuals and their families who have suffered injury or death at the hands of insurance companies, large corporations, medical providers or governmental entities.