A drug touted as an effective treatment of epilepsy has been shown to cause birth defects or fetal death in cases where mothers were taking the drug during pregnancy. The birth defects include malformed hearts and genitals, cleft palate, and artery deformities among children born to women taking Depakote. The rate of serious adverse outcomes for the other anti-epileptic drugs (AEDs) tested was 10.7% for Dilantin (phenytoin), 8.2% for Tegretol (carbamazepine), and 1% for Lamictal (lamotrigine).
The results of the clinical trials of these four drugs was published in Neurology.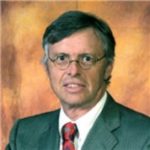 Admitted to both the California State Bar and the Florida State Bar, Joseph Saunders has also practiced in the United States District Court and the United States Court of Appeals. His philosophy is to provide aggressive, quality representation and seek fair compensation for individuals and their families who have suffered injury or death at the hands of insurance companies, large corporations, medical providers or governmental entities.