In July 2005 it was the fentanyl patch used for chronic pain. The following November it was the Ortho Evra birth control patch after studies had shown women using the patch were exposed to 60% more estrogen than non-users. Now, the FDA is going to probe the entire drug patch industry for safety concerns.
There are inherent issues with the patch such as increased exposure to heat.
"Most people don't realize that heat is going to increase absorption rates, even to toxic levels," said Michael Cohen, director of the Institute for Safe Medication Practices, an industry watchdog in Huntingdon Valley. "It's something patients should be warned about."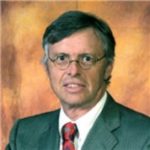 Admitted to both the California State Bar and the Florida State Bar, Joseph Saunders has also practiced in the United States District Court and the United States Court of Appeals. His philosophy is to provide aggressive, quality representation and seek fair compensation for individuals and their families who have suffered injury or death at the hands of insurance companies, large corporations, medical providers or governmental entities.