Northfield Laboratories has come under heavy criticism for the unorthodox manner in which it is testing its new blood substitute PolyHeme. However, it's not the substitute itself that has caused the uproar. It's the fact that the 31 hospitals around the country participating in the study have failed to inform the patients of the substitute's use. The subjects of the study, badly hemorrhaging trauma patients, never gave their consent to the blood substitute. Moreover, the FDA approved the manner in which the study would be conducted.
Three medical ethics professors have written an open letter criticizing both the FDA and Northfield Laboratories for what they call an "ethically flawed study".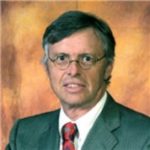 Admitted to both the California State Bar and the Florida State Bar, Joseph Saunders has also practiced in the United States District Court and the United States Court of Appeals. His philosophy is to provide aggressive, quality representation and seek fair compensation for individuals and their families who have suffered injury or death at the hands of insurance companies, large corporations, medical providers or governmental entities.