In a Wall St. Journal article published today, many patients are told to use drugs with black box warning in spite of these drugs being unsuitable for them.
A new study of medicines prescribed in the U.S. has found that many patients are told to use drugs with "black box" warnings even though those drugs aren't suitable for their medical needs.
In a study to be published in today's Archives of Internal Medicine, researchers led by Cambridge Health Alliance and Harvard Medical School looked at outpatient prescriptions given by Boston-area medical clinics.
After examining the health records of 324,548 outpatients who received at least one prescription from Jan. 1 to Dec. 31, 2002, researchers found that 33,778 patients were prescribed a medication that had a black-box warning — the Food and Drug Administration's strictest warning.
Black-box warnings are often at the top of a drug's label and are featured in the Physicians' Desk Reference, a guide used by health-care professionals that contains drug labels.
The black boxes highlight important drug guidelines, such as not allowing a particular drug to be prescribed with other drugs or to patients with certain medical conditions.
Of the 33,778 prescriptions, 2,354 were written in violation of a black-box warning. About 90% of the violations involved patients who had a disease for which use of the drug wasn't recommended. About 1,000 patients also were taking a drug that could have interacted with the black-box drug. Researchers noted that, in some cases, physicians may have chosen to purposely override a black-box warning.
The study found that patients who were female, older than 75 and took several medications were more likely to be given a drug in violation of its black-box warning.
While the figures show the number of patients who received a drug against the black-box warning is relatively small, compared with the total number of outpatient prescriptions dispensed in the study, "the absolute number of outpatients at risk is substantial," researchers wrote.
Researchers said one solution for cutting down on medical errors would be for the FDA to "make these warnings more specific so they are more readily understandable by [health-care] providers."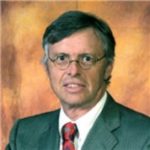 Admitted to both the California State Bar and the Florida State Bar, Joseph Saunders has also practiced in the United States District Court and the United States Court of Appeals. His philosophy is to provide aggressive, quality representation and seek fair compensation for individuals and their families who have suffered injury or death at the hands of insurance companies, large corporations, medical providers or governmental entities.